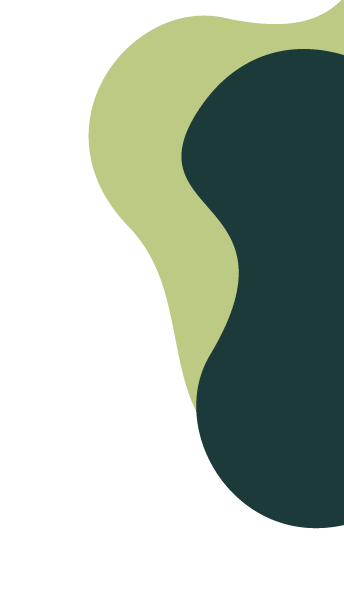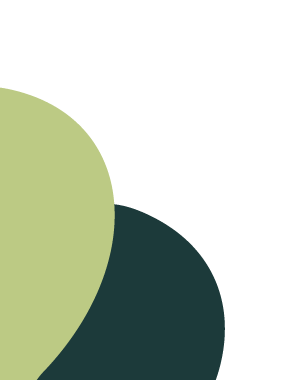 Pet Accidents Happen..
but cleaning them doesn't have to stink so bad! We've all been there, carrying that dripping mound of pee soaked paper towels. And worse yet – feeling that oh so wonderful warmth of a liquidy poo with pungent odor bursting through a stack of toilet tissue, as the breath hold becomes just too unbearable to go on.
It doesn't have to be this difficult to address those inevitable pet accidents indoors!

Sprinkle & Sweep is a profoundly new approach to pet accident cleanup at home. Simply sprinkle on to naturally deodorize even the stinkiest pet messes, instantly all liquids are solidified, allowing for pee, poo or vomit to be easily swept into a dustpan and disposed.

Leaving zero residue behind, pet relationships intact and your home smelling heavenly!
Where You've Seen Us




"I have two older Dobermans, I'm blown away with how well this this stuff works for their occasional accidents around my house! Makes cleaning up after them a MILLION times easier for my husband and I. Personally, I highly recommend this product for all pet parents, especially those with medium to larger breeds!"
Melissa I.

TRY RISK FREE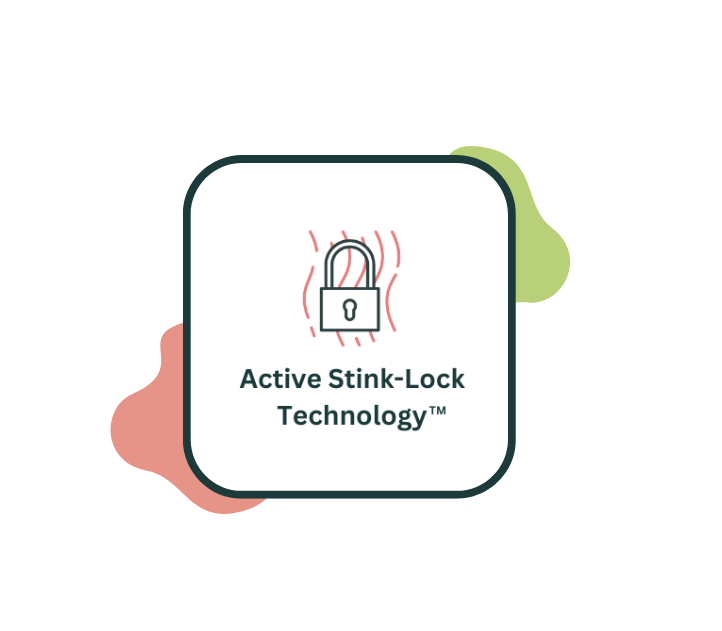 What in the world is Active Stink-Lock Technology™?
What are the leading factors attributing to pet abandonment?
As a small group of obsessed animal lovers, we set our hearts and minds on transforming the terribly outdated method of addressing inevitable pet accidents indoors, with hope of solving a primary contributor to animal abandonment in the US, and around the globe.
Our Mission
How It Works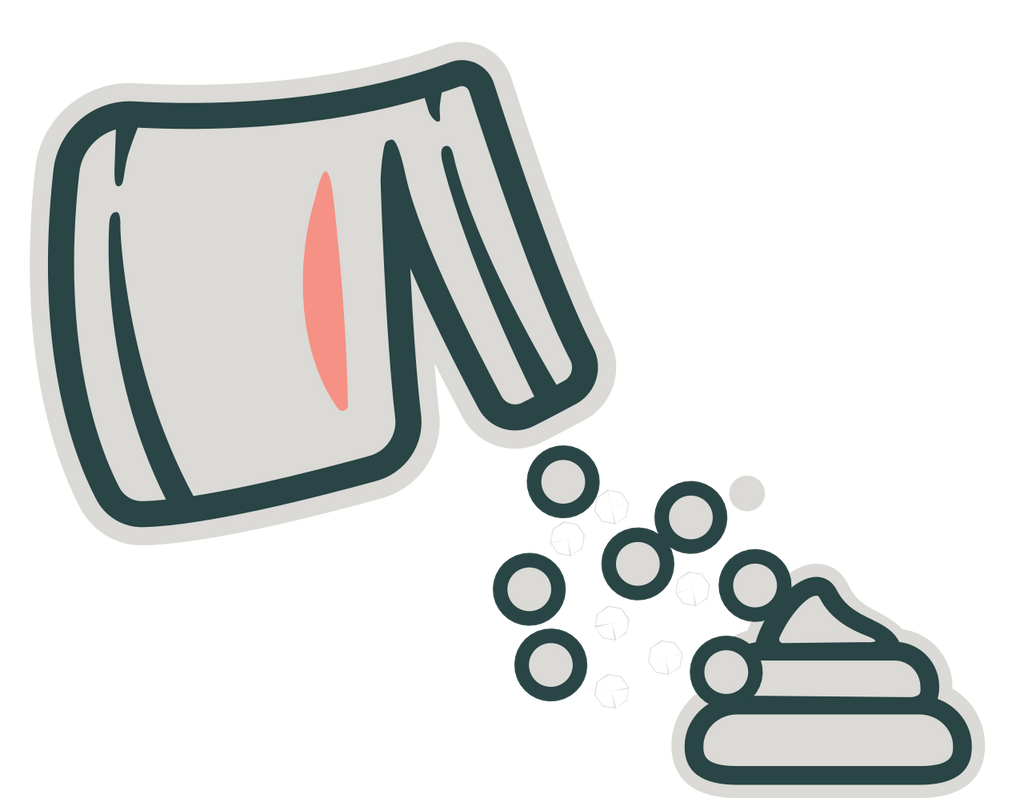 Cover
Completely cover mess with Sprinkle & Sweep granules.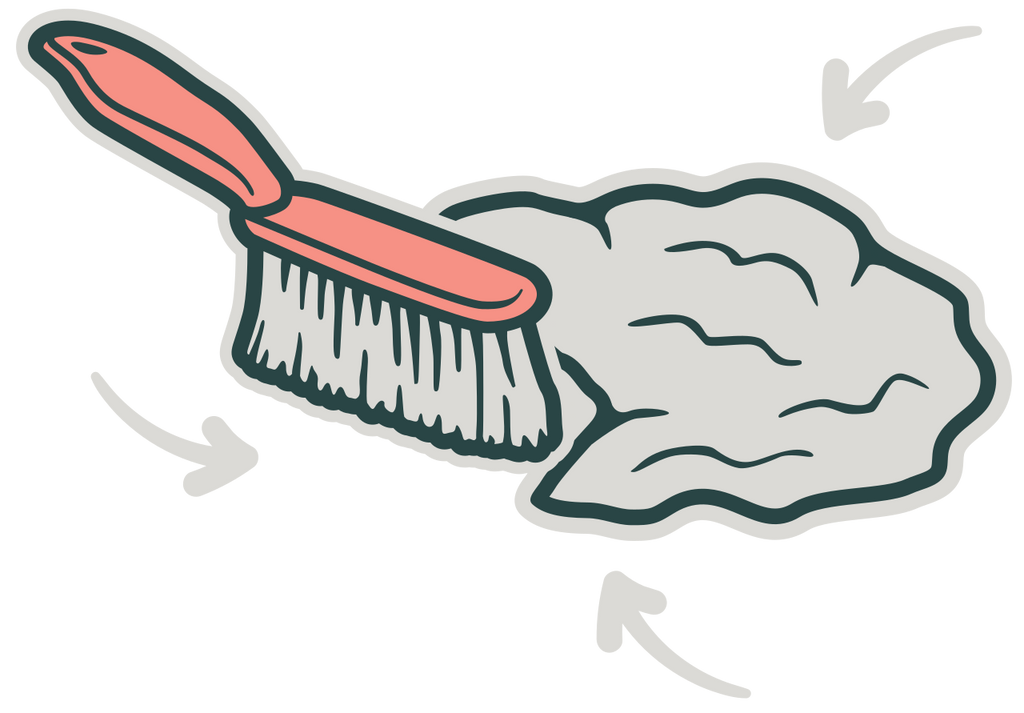 Work In
Sweep from the outside inward, unsticking the accident from surface.
Sweep
Then Sweep into dustpan and dispose!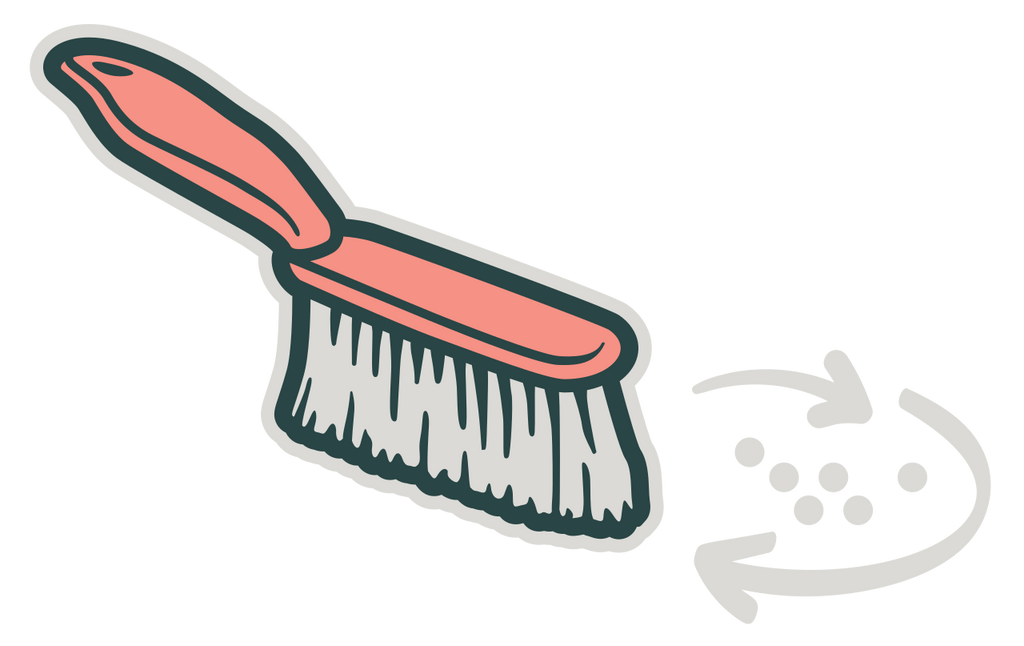 Swirl
Sprinkle a tiny amount on any remaining residue and swirl in a circular motion until gone. Sweep again and dispose.
Reviews From Pet Parents
This product has been AMAZING for cleaning up many accidents in my condo from my pit bull. I work long hours and so does my girlfriend, often times we get home to a big surprise on the floor. This product has completely changed how we deal with his accidents, it makes it super super easy and I love the essential oil aroma. It lasts a long time too!!
James S.

We have a ten year old pup who has forgotten how to let us know her potty needs. Fortunately, she uses the kitchen floor. We have used it several times and are very pleased with the outcome. The smells are gone, everything is dry when I sweep it up, and our pup is beginning to remember how to announce her needs.
Linda N.

This product is saving my floors, mainly with her occasional runny poo and pee accidents which would drive me nuts before finding this! I first was suggested it a few months ago from my long time friend who is a renowned vet in our area. One bag has lasted me a few months, so it goes a pretty long ways. Loving the cute green sweeper kit too!
Emily D.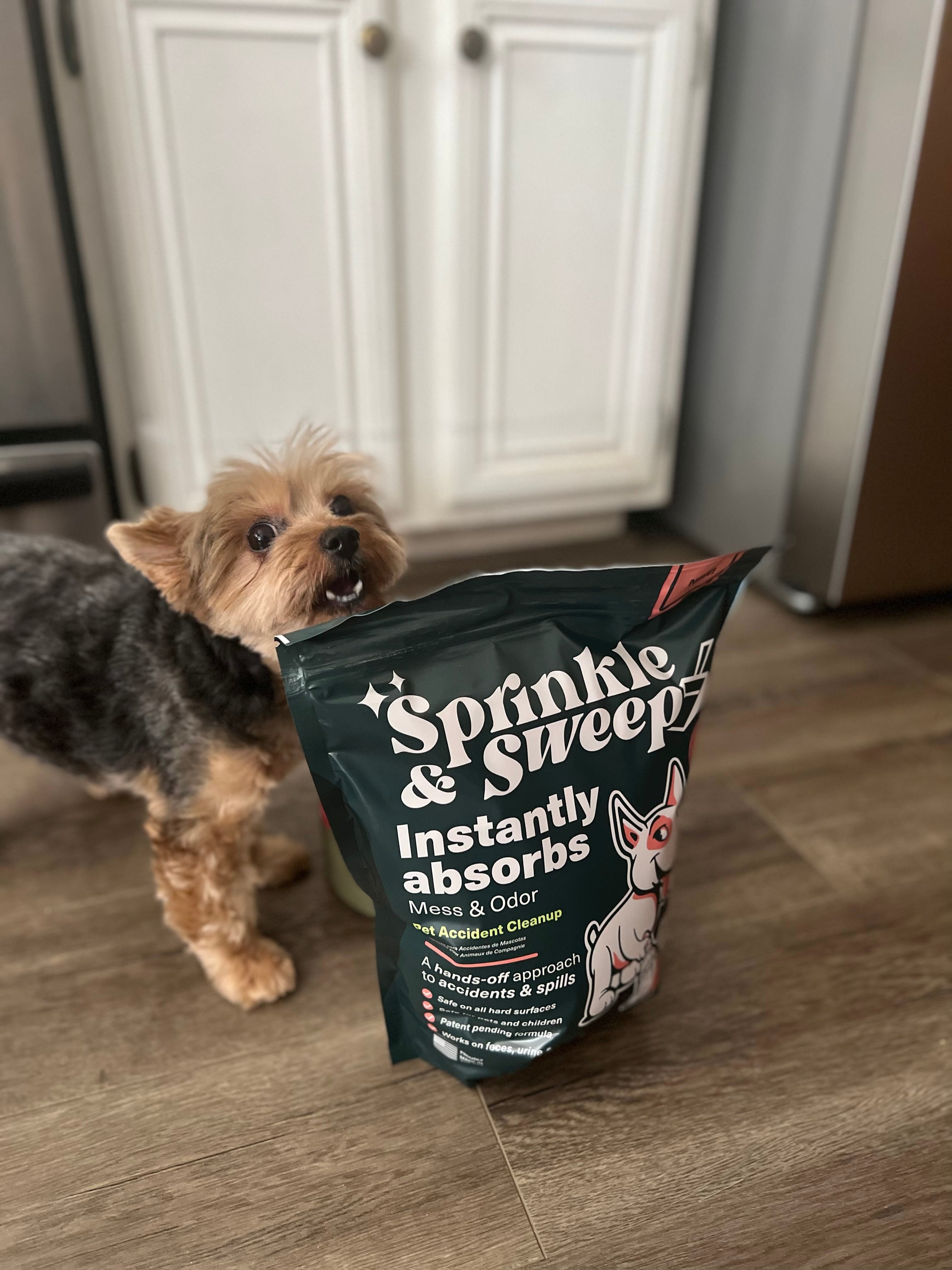 I wish this had come home with my new puppy! I bought some for my daughter, who also got a puppy. Best way to clean up those inevitable accidents that puppies make!
Teresa B.

Join the millions of pet parents loving Sprinkle & Sweep on Instagram and Tik Tok!